---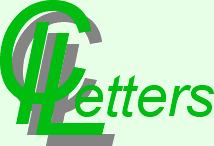 Archive
Editor: Jonathan M Goodman
---
---
Volume 11
---
This builds on the earlier decision. The Senate report calls upon NIH to "work with the private sector chemical information providers, with the primary goal of maximizing progress in science while avoiding unnecessary duplication and competition with private sector databases." This is slightly modified from the earlier decision, as the focus is on advancing science and not on competition.

The Association of American Universities has a paper (PDF) commenting on the Senate's report. The Alliance for Taxpayer Access (ATA) suggests that the success of the NIH approach should be measured by the number of articles deposited in PubMed Central and made accessible to the public soon after publication (PDF). Meanwhile, PubChem has agreed with Nature Chemical Biology to publish structures on PubChem, and over one hundred are available. A website called PubChem.com, which appears to be unconnected to the NIH PubChem, is a database of four thousand chemicals in English and Chinese.

The European Parliament has voted to reject the software patents directive. The vote to scrap the bill was passed by a margin of 648 votes to 14, with 18 abstentions. (Chem. Inf. Lett. 2004, 8, #6, 61.)
The Beilstein Journal of Organic Chemistry, a new peer-reviewed online journal published by the Beilstein-Institut (Beilstein-Institut zur Furderung der Chemischen Wissenschaften) in co-operation with BioMed Central, is now ready to accept articles for publication. As an open access journal it will allow readers free access to all content, in perpetuity, worldwide. It has no publication Charges, authors retain copyright, and it accepts only online submissions. The full instructions for authors are available.
Dennis P. Curran, co-editor of Organic Syntheses, writes in the May 9, 2005 Chemical & Engineering News (subscribers only) that Organic Syntheses provides a model for free open access. The costs are born by the past profits of the publication.
The Association of American University Presses has challenged Google to show that the Library Project is fair use and not copyright violation. Both publishers and authors are concerned.
This patent describes a: "Method, system and apparatus for handling information on chemical substances". This appears to cover much of chemical informatics.

If you are concerned that something you have been doing for years has just been patented, there are many tools available for patent searching, including typing the patent number directly into Google, Patent Lens, Patent Fetcher, Freepatents online and Paterra.

Elsevier has a new open source cross-referencing tool for Xquery applications (Xquery tutorial), called xqDoc. The tool is now freely available to the open source community.
The National Academies Report on chemical journals "Are Chemical Journals Too Expensive and Inaccessible?: A Workshop Summary to the Chemical Sciences Roundtable" is now available. The editor of Chemical & Engineering News wrote in the May 16th edition that chemical information is like an expensive car, and so no one should expect them to be freely available.
A database of songs about mathematics and science.
This resource, an interactive database of chemical procedures (see Chem. Inf. Lett. 2002, 4, #4), has been growing and now has over two hundred pages.
The ACS is developing a list of contemporary heroes of chemistry, focussing on industrial scientists whose chemical work has led to a product that improves peoples lives.
This chemistry software store provides chemical database and property prediction tools - including MOLPRO - not to be confused with MOLPRO.
This website from St Olaf College which is aimed mainly at undergraduates and does some chemical calculations and analyses the 'greeness' of processes.
The PhysChem Forum aims to generate an environment for informed debate and discussion in a non-commercial setting within the physical chemistry / ADMET industry. It is organised by a consortium of analytical and pharmaceutical companies.
According to the Yahoo search blog, Yahoo indexes twenty billion items. This is more than Google which currently indexes about eight million web pages. Does Google need to catch up? The size of the index is only one measure of the quality of a search engine. At the beginning of August 2005, a search for "Chemical Informatics" on Yahoo put Chemical Informatics Letters in first place, and correctly notes its new address: http://www-jmg.ch.cam.ac.uk/CIL/. At the same time, Google still indexed the old address, which is now just a forwarding page. Google is also under pressure from IBM which is giving searching more emphasis. Baidu, is also developing the Chinese-language internet area. Google, however, provides an increasing number of resources, including Google Site Maps, which helps sites to be efficiently indexed.
The eCheminfo Autumn 2005 InterAction Meetings will take place on October 11th and 12th at Bryn Mawr College, Philadelphia, USA and on November 9th and 10th at the Swissotel L'entrée Conference Center, Basel, Switzerland.
The Scout Project has been developing tools and services for finding, filtering and presenting on-line information since 1994, at the University of Wisconsin-Madison. It has report on physical and life sciences as well as many other areas
It is possible to start a company that makes an income from open-source software, with great success. In addition. free software grants are available, but are small change in the context of a start up company.

Using open-source software rather than selling it seems to have clear benefits, as ;ots of resources are available. However, companies should worry whether open-source suppliers be able to provide long-term support?. The next wave of open source products might provide reassurance, and many companies betting on open source products.

This approach may be particularly beneficial for start-ups. It seems a good time to start a start up and to be an entrepreneur.

Can an open access freely updated knowledge resource really work? The Wikipedia shows that it can. Despite reports that tighter editorial controls are needed and being implemented, the wikipedia continues business as usual.
An essay by Andrew Dalke suggesting that Python may be the standard high-level programming language for chemical informatics, just as Perl is the de facto standard for bioinformatics despite the contributions of Java and Python. This prediction has some way to go before it can be validated.
The Cornell University Law School provides information on US commerce and trade codes, some of which are relevant to chemistry. Title 15, Commerce and Trade includes a chapter on Toxic Substances Control. "Adequate data should be developed with respect to the effect of chemical substances and mixtures on health and the environment and that the development of such data should be the responsibility of those who manufacture and those who process such chemical substances and mixtures".

In the section on Research, Development, Collection, Dissemination And Utilization Of Data: "The Administrator shall ... design, establish, and coordinate an efficient and effective system for the retrieval of toxicological and other scientific data which could be useful to the Administrator in carrying out the purposes of this Act. Systematized retrieval shall be developed for use by all Federal and other departments and agencies with responsibilities in the area of regulation or study of chemical substances and mixtures and their effect on health or the environment" and "The Administrator shall ... establish and coordinate a system for exchange among Federal, State, and local authorities of research and development results respecting toxic chemical substances and mixtures, including a system to facilitate and promote the development of standard data format and analysis and consistent testing procedures."

Sciproof is a program containing a database of quarter of a million technical, scientific, medical and chemical terms, to aid in scientific writing. This is by no means a trivial process.
How is it possible to produce models of molecules? This company has a system for generating 3D molecular designs.
This course should have been included with the others listed in: Chem. Inf. Lett. 2005, 10, #5, 50.
William Carroll, the president of the ACS has written a second open letter about the NIH's PubChem, urging the NIH to advance its molecular libraries initiative, but to avoid replicating the CAS Registry. This is in response to a letter from the NIH on August 2nd. The ACS offers to make available, for free, a database of all NIH screening and bioassay data. This is a substantial offer of funds and resources, but would restrict PubChem from continuing to make available all available information on the biological activities of small molecules. The NIH has rejected the offer.

The letter is "open", but fuzzy - it can only print out as a low resolution version which is barely legible on a black and white printer. If this is an "open" letter, what is an "open database"? See also: Chem. Inf. Lett. 2005, 11, #1, 1 and Chem. Inf. Lett. 2005, 10, #6, 72.

Chemistry is not cooking. Cooking is the distinct discipline of culinology. The word is a trademark of the Research Chef's Association, and there are a number of degree courses in culinology, including one at Nebraska Lincoln.
The BBC reports that growth of the WWW is slowing. A study of the chemistry web (Org. Biomol. Chem. 2004, 2, 3222-3225) gives data which suggests that growth will plateau within a few of years.
Professor Jorge E. Hirsch has proposed the "h-number" as index of scientific output. A scientist has the number h if h of their published papers have been cited h or more times. Physics World and Nature (subscribers only) comment on the idea. This provides an alternative to just counting citations, as good h-numbers require the publication of a number of well-cited papers.
The InChI chemical identifier is gathering importance. ACD/labs provides a free implementation. A InChI generation webservice is available in the Unilever Centre for Molecular Sciences Informatics. The software to generate InChIs is available from IUPAC and supporting resources are also available.
The Wellcome Trust Sanger Institute, formerly known as the Sanger Centre has sequenced almost three billion bases. What keeps it going? Thousands of processors and terabytes of storage use three quarters of a megawatt of power, according to Roland Piquepaille's Technology Trends. Keeping the institutes computers going requires one thousand horse power.
On-line publishing has much lower costs than traditional printed journals, but it is still not easy to break even. Technology Research News has 200 000 visitors a month, but needs to ask for donations. How does this compare to major, expensive, science publishers? It is repackaging and sifting, rather than peer-reviewing original papers and needs to pay less than five full-time equivalent staff. The Internet Journal of Chemistry has stopped accepting new papers, despite its modest subscription cost. The Beilstein Journal of Organic Chemistry is financed by the Beilstein Institute.
CSS is a simple mechanism for adding style to Web documents, and is very widely used. Tutorials and lists of CSS resources are available.
In this article, Lawrence Lessig, Professor of Law at Stanford and chair of the directors of Creative Commons, suggests that the days of information being available in the public domain may be numbered.
In an article in PloS Medicine, John Ioannidis of the University of Ioannina argues in support of his title "Why Most Published Research Findings Are False". However, the assertions such as "Most Research Findings Are False for Most Research Designs and for Most Fields" are only justified for a specific pattern of research which may be common in parts of medicine, but is not typical of all areas of the scientific community. Despite this, the story is highlighted in the New Scientist. The type of studies the paper considers may not be mainstream chemistry, but may be common in chemoinformatics and chemical informatics.
This year's Nobel Prize in Chemistry will be announced on October 5th. The ISI has predicted winners in 2002, 2003 and 2004, so far without success. This year's predictions are available. Earlier predictions based both on citations and prizes worked rather better.

The Nobel Foundation clearly do not rigidly choose the most cited chemists for the prize. Is there anything that can be easily measured that might reflect some of the committee's considerations. Suitable achievements will probably be marked by much internet discussion, as well as notable papers. Combining the number of results from a Google search for "name Nobel Chemistry" with the scientist's h-number might give a measure of this.

The Web of Knowledge cannot be asked directly for the scientists with the highest h-number, and so, taking a lead from the ISI list, here are some approximate results for the product of the h-number and the Google hit number:

ORTEP (Oak Ridge Thermal Ellipsoid Plot Program) figures, which were once the commonest of three-dimensional representations of molecules, are still available, and the program to create them can be downloaded from the ORTEP web site.
Scientific papers may well have references to internet resources as well as to traditionally published papers. Sometimes these references are given simply as a URL. This is a pointer to a resource which may be transient, so it seems inappropriate to provide less information than in a traditional citation.

Most publishers require a list of authors, the name, year, volume and pages of the paper, for citations to journals, and this information contains some redundancy. It is usually possible to find the paper if there is a minor typographical error, or even several minor errors, in the citation. Even if the journal information is completely erroneous, the list of authors may be enough to identify the publication.

Citation by a single URL provides much less than this. An error in a single letter may make the resource hard or impossible to identify. Websites are not archived by national institutions, as printed journals are.

The ACS Journal of Chemical Education recommends listing the author, the title of the site, the URL and the date accessed. The American Psychological Association has similar recommendations. The ACS guidelines do not mention the issue in this summary of recommendations.

In order to help ensuer that the information in the URL will be available for as long as possible, it would be useful to give even more information. An improved format would be:

Author(s)
Institution
Section of Institution
Title of site
URL
date of access

If the website has disappeared when a reader tries to access it, this format provides several lines of enquiry. A search for an author may find many people, but a search for an author linked with an institution will probably be more successful. For large companies or universities, information about the role of the author within the organisation will also be useful. An academic might have moved the resource on moving institution. A company might maintain a resource with different people.

This form of citation might take slightly more space than a citation for a traditional journal, but this reflects the lower longevity and long-term accessibility of websites than journals. Following this recommendation should be a dramatic improvement on simply citing a plain URL.

IUPAC is continuing to develop Joint Committee on Atomic and Molecular Physical Data Exchange (JCAMP-DX) protocols, and the latest provisional recommendations are now available.
The Wellcome Trust updated its position statement on open access in September 2005. It supports unrestricted access to the published output of research as a fundamental part of its charitable mission and a public benefit to be encouraged wherever possible.
This summary of UK law from the RNIB explains the legal requirements for making websites accessible to disabled people. The Sydney Olympics Organising Committee was fined for not fulfilling these obligations. The RNIB recommend aiming for AA compliance (passing priority one and priority two checkpoints), as defined by the W3C. This can be checked using tools such as WebXACT.
German Conference on Chemoinformatics will be held in Goslar, Germany, November 13-15, 2005. It is organized by the Chemistry-Information-Computers (CIC) division of the German Chemical Society.

Chemoinformatics and Drug Development
Chemical Information Systems and Scientific Publishing
Computational/Theoretical Chemistry
eTeaching/eLearning

Chemoinformatics in Europe: Research and Teaching will be held in Obernai (near Strasbourg), France, 29 May - 1 June 2006

Encoding chemical structures (safe exchange of information, > descriptors, fingerprints, phramacophores, .)
Databases and data sources.
Property predictions (ADME, environmental related applications).
"In silico" design of new compounds (virtual combinatorial libraries, similarity search).
Drug design: Linking chemo- and bio-informatics.
Teaching: chemoinformatics in graduate and undergraduate curricula.

Barnard Chemical Information is now Digital Chemistry, which was started on 20th September 2005 by Julian Hayward, the Managing Director, and John Barnard, Tony Cook, Geoff Downs, and Matthew Wright The company's goals are to deliver sophisticated software tools and services which address the cheminformatics needs of researchers within the pharmaceutical and related industries. Initial products will be based on the well-known BCI Toolkit and will include new web services.
As before (Chem. Inf. Lett. 2003, 7, #3, 31), the World Standards Day will be celebrated by the ISO on Friday 14th October, 2005. In 2004, the US NIST followed the ISO's lead on the date. The American National Standards Institute (ANSI), however, is celebrating a world standards week, from October 3rd - 7th, and celebrates World Standards Day on October 6th.
How important is data from China? The Baidu database is a success with third quarter profits trebling, and Chinese databases are becoming available.
The Royal Society of Arts has launched the Adelphi Charter on Creativity, Innovation and Intellectual Property calling for a public interest test should be applied before granting intellectual property rights. This approach might effect companies that claim patents on XML or other standards. The Economist has recently discussed issues with intellectual property protection. The US patent office, however, has removed the requirement for business patents to be Technological Arts, which may expand the opportunities for patenting procedures.
Who controls the internet? Currently a US organisation ICANN is the closest thing to a ruling body, although there are other important players, including VeriSign which will control the '.com' domain until 2012. Should other nations, or the UN be involved? There is pressure to widen control of the internet beyond the US. Some US senators and representatives disagree. The current system, however, is imperfect.
A JIBS User Group seminar has addressed this question, as UK universities and research councils are establishing institutional repositories. Are these repositories the real answer to making research output more accessible? The speakers from academia and funding bodies were clear that repositories are important and will become much more so. The commercial publishers were more concerned about the drawbacks of these developments.
PubChem now has over five and a quarter million structures. William Carroll, the president of the ACS has written a third open letter about the relationship between PubChem and the ACS (for the second letter, see Chem. Inf. Lett. 2005, 11, #3, 25). Unfortunately, there was no time to discuss the issue of PubChem at the Open Meeting for the Joint Board-Council Committees on Chemical Abstracts Service at the ACS August 2005 National Meeting, and this was noted by Science (DOI: 10.1126/science.309.5743.1987e).
This year's hurricane names have reached the end of the alphabet and have started again, using Greek letters. Observations of Mars from the Mars rovers are discovering do many new features that naming is becoming confusing. IP numbers are still only 32 bits and this does not seem to be a problem, for the moment. Too many passwords, however, is security issue.
Google's plan to scan books and make their contents available (in small sections) has been attacked by authors and the Authors Guild is suing. A reply from Google defends the program. At the same time Yahoo and Microsoft are starting to compete, with a hundred thousand books from the British Library to be put online. Google has restarted scanning books, after a brief break.
The ability to search the chemical literature online means it is possible to find more information more quickly than in the past. However, these resources introduce new possibilities for making mistakes as well as making new discoveries.
This article investigates discoveries that have later won Nobel Prizes, which were initially ignored by the scientific community or rejected by prestigious journals.
CNS (Crystallography and NMR system), developed by Professor Axel Brunger is a successor to X-Plor. A newsgroup to discuss both programs is available.
Chmoogle is a database of several million chemical structures, mainly from PubChem and various chemical suppliers. It can be searched by exact molecules or by substructure using SMILES strings or by JME sketch. Small substructures may return a large number of hits, which are not ordered by estimated priority. The database is run by the "eMolecules Team" who announced on the day of their launch (18th November 2005) that chmoogle is "the world's leading open-access chemistry search engine." The data to support this launch-day statement does not appear to be available.
ChemDB is a database of small molecules, run by Professor Pierre Baldi at the School of Information and Computer Science at the University of California, Irvine. A recent article published in Bioinformatics ("ChemDB: a public database of small molecules and related chemoinformatics resources." Bioinformatics 2005, 21, 4133-4139. DOI:10.1093/bioinformatics/bti683) describes the database.
From the beginning of 2006, the Cambridge Structural Database will be distributed to academic organisations, as a result of the National Center for Research Resources decision to cut its support for CSD access.
How good is the information in Wikipedia? Its quality has been questioned and the rules on submission have been tightened. A study suggests that its accuracy compares will with established encyclopedias.
Many databases of Material Safety Data Sheets are available on-line, and some of these are free. Most have disclaimers about the limited liability of the data providers should the information turn out to be inaccurate.
After some debate the USA will retain control of the internet, a decision welcomed by ICANN.
REACH (Registration, Evaluation and Authorization of Chemicals) is new legislation which is being developed by the European Union. Acompromise which leaves most people unsatisfied, but which allows the process to continue, has been reached.
Last reviewed in Chemical Informatics Letters 2004, 7, #6, 61. This list excludes the major commercial molecular modelling packages and concentrates on programs for which the source code is available in some form and which are available freely or cheaply. Usually there is a license agreement restricting what may be done with the source code. Also of interest is WebMO: a World Wide Web-based interface to computational chemistry packages

Originally developed by Peter Kollman, and now maintained by Professor David Case' group at the Scripps Research Institute and collaborators, AMBER 8 costs $400 for an academic license, which includes source code. _ All purchases of Amber 8 after December 1, 2005 will be eligible for a free upgrade to Amber 9, when it is released.
A molecular mechanics and dynamics program written in C by Professor Robert Harrison at Georgia State's Computer Science Department. The program appears to have been last updated in 2002.
B, formerly Biomer; Free; Source Code; Java. Has moved from its old location to Professor David Case' group at the Scripps Research Institute. The page was last updated on 11th October 2002.
The CHARMM Development Project is a network of developers working with Professor Martin Karplus. CHARMM is available for a $600 licensing fee. Latest release: CHARMM 33, August 2005.
A plane wave/pseudopotential implementation of Density Functional Theory. The CPMD group is coordinated by Professor Michele Parrinello (Director of the Swiss Center of Scientific Computations and Professor at the ETH Zuerich) and Dr Wanda Andreoni (Manager of the Computational Material Science Group at IBM Zurich Research Laboratory). An e-mail discussion list is available to discuss the program. Last updated May 2004. Current version is v3.9.2.
A quantum chemistry program using SCF, MP2, MCSCF or CC wave functions. The strengths of the program are mainly in the areas of magnetic and (frequency-dependent) electric properties, and for studies of molecular potential energy surfaces. The main authors are T. Helgaker, H. J. A. Jensen, P. Jorgensen, J. Olsen, K. Ruud, H. Ågren. Dalton 2.0 was released on March 4 2005.
Free software project for atom scale simulation, which will incorporate Molecular Dynamics and Force Fields, Quantum Chemistry and Density Functional Methods. It is not clear if this program has been updated since 2003; the mailing list has not been active since February 2004.
Ab initio calculations. A software company, Computing for Science, now administers GAMESS-UK, which remains free to UK academics. Martyn Guest, of the CCLRC, is the main author. Version 7 is now available.
Ab initio calculations. The program is maintained by Dr Mark Gordon's research group at the Ames Laboratory. Last updated June 2005.
A computational chemistry software package released under the GNU GPL; C++; Linux. Developed in Finland by Tommi Hassinen and collaborators. Latest version is v1.02, released in July 2005.
A molecular dynamics package, available under GPL, initially developed by Herman Berendsen at Groningen University. Last modified October 2005 (version 3.3).
A molecular modelling program for periodic solids, gas phase cluseters and isolated defects, written by Julian Gale. Last updated June 2004.
A Java based cheminformatics (computational chemistry) library, last updated in January 2005 and released under GPL.
Open Source Project; Mainly written in Python,with a small amount of C; Konrad Hinsen, from CNRS Orleans, who is also involved with FSatom (vide supra). There is now a MMTK Wiki, which has been updated this month. The current release of MMTK is v2.4.4, and it was updated in 2005.
An analysis program for molecular dynamics simulations, which interacts with MMTK. There is a nMOLDYN Wiki. The current version is v2.2.2 and it was updated in 2005.
A quantum chemistry package developed by Professor Peter Knowles at Cardiff University and Professor Hans-Joachim Werner at Stuttgart University.
MPQC is the Massively Parallel Quantum Chemistry Program, released released under GPL. The lead developer is Curtis Janssen of Sandia National Laboratories. The latest release is v2.3.0 (October 2005).
A computational chemistry package that is designed both for workstations and high-performance parallel supercomputers, developed in the William R Wiley Environmental Molecular Sciences Laboratory (EMSL) at the Pacific Northwest National Laboratory, USA. Version 4.7 became available in March 2005.
The PSI3 suite of quantum chemical programs is designed for efficient, high-accuracy calculations of properties of small to medium-sized molecules, developed by researchers from Viginia Tech, Georgia Tech, the Oak Ridge National Laboratory and Bethel University. The latest version psi-3.2.3, released in October 2005.
A free, full source code (Fortran) molecular mechanics and dynamics program, written in the Ponder Lab. Version 4.2 became available in June 2004.
Vigyaan is an electronic workbench for bioinformatics, computational biology and computational chemistry, which includes a number of chemistry programs ( Ghemical; Jmol; MPQ; PSI3; XdrawChem)
Yammp under Python. There are several methods for energy minimisation, molecular dynamics and Monte Carlo. From the Harvey Lab at the Georgia Institute of Technology. Version 1.0.060101 was released on December 21, 2005.

Two guides to patent searching are available from Queen's University, Ontario, both as PDF files: U.S. Patent Number Guide and U.S. Patent Classification - Classes by Title.
A new blog from the founder of the WWW.
Have you ever wondered how many words can be spelled using chemical symbols? This page has the answer.
Geochemical Transactions is an open-access journal, published by BioMed Central from January 2006. It was an RSC journal, moved to the American Institute of Physics in 2004. Under the new system, authors pay £800 for article processing charges, although UK academics receive an automatic waiver of this fee.
How can the Wikipedia protect itself from malicious and inaccurate updating? The policy has just changed to semi-protection, which prevents unregistered editors and editors with accounts newer than four days from editing pages which have been selected to require special protection. This approach might be regarded as hemi-demi-semi-protection, at most, but it may well be sufficient to improve the quality of Wikipedia, and is supported by Jimbo Wales the founder of Wikipedia. Fundraising to support the Wikipedia is on-going.
QSAR uses a huge number of descriptors: here is a dictionary.
The First European Workshop in Drug Synthesis will be held in Siena, May, 14 - 19, 2006. The Infonortics International Conference for Science and Business Information meeting will be held in Nîmes, France 22-25 October 2006. The 2nd International Symposium on Computational Life Science will be held at Cambridge University, 27 - 29 September 2006.
An updated list of the world's 500 most powerful computers has its first UK entry at 33 (weather forecasting), and HPCx, the UK national supercomputer service, and 46. The top chemistry-site is at RIKEN, number 39.
This site contains Java applets which estimate thermochemical properties, including boiling point, viscosity and solubility parameters. This is a part of the Virtual Material and Process Simulation Center which also calculates molecular orbitals and other properties.
Should owners of patents worry about the value of their intellectual property? Would a reduction in patent use be a bad thing? Perhaps everything is working well.
Bad science is a column which lists examples of bad science, run by Dr Ben Goldacre. No bad science, despite its opposite title, is similar, except that it is tightly focussed on the fields of thermal analysis and rheology.
---
© 2000-2006 J M Goodman, Cambridge; Chemical Informatics Letters ISSN 1752-0010