---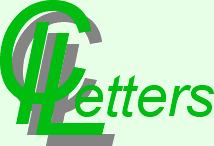 Volume 3, Issue 4; October 2001
Editor: Jonathan M Goodman
---
---
Masters Degrees in Chemical Informatics
---
A time line for chemistry. How has the subject developed since the beginning of the universe?
A new book on skills specific for bioinformatics. What skills are needed? Unix, Perl, and SQL figure prominently.
Charting the pathways of life... A developer, supplier and distributor of uniquely sourced and characterized reagents and assays for biopharmaceutical and academic research. The BioCarta web site serves as an interactive web-based resource for life scientists.
---
© 2001 J M Goodman, Cambridge